Time, Treasures and Talents – Ways of Giving
We are reminded every year about the importance of Stewardship and yearly pledges to keep our church operating and financially secure. While this is critical to St John's, we all have an opportunity to contribute in unique and gifted ways as well.
Here are some of the ways to give back to our church.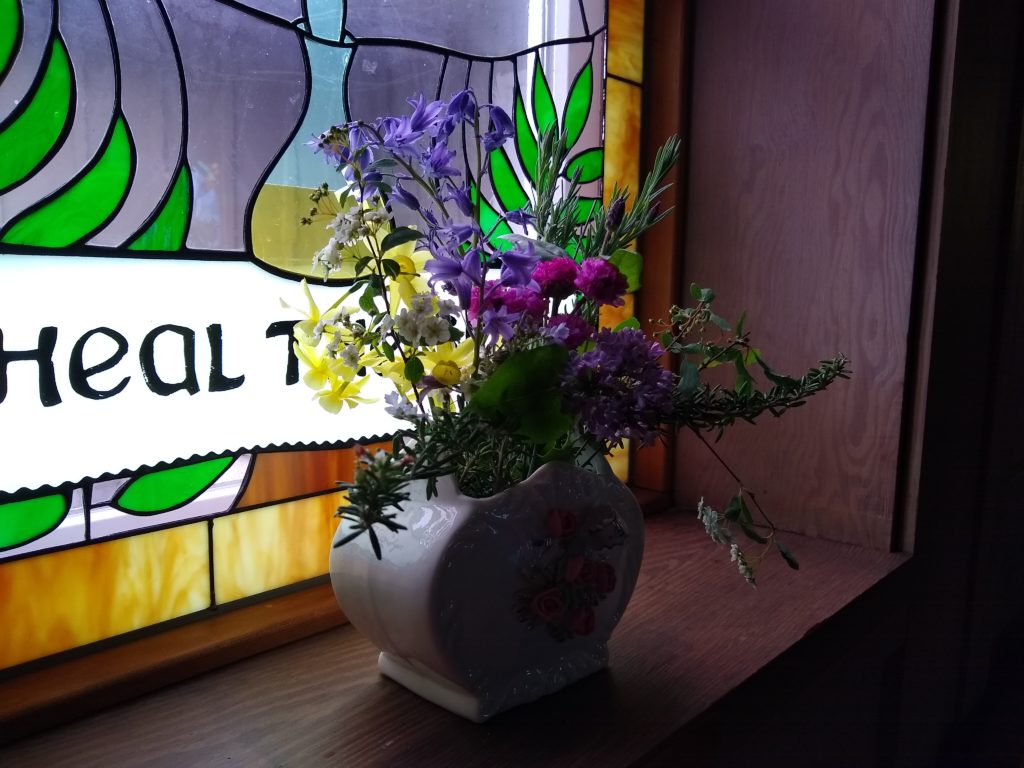 -Be a lector, LEM, Usher or Intercessor
-Be on the Altar Guild: iron linens, arrange flowers, set up the altar
-Take on ECW leadership
-Be a Medical Loan Closet volunteer
-Write birthday cards
-Take kitchen duty
-Be Treasurer
-Offer help with the banking
-Join the Bishop's Advisory Council (BAC) or be a Convocation delegate
-Bring Sunday treats
-Take care of our property – landscaping and mowing
-Take food to the Good Neighbors program
-Empty garbage weekly, take recycling
-Replace supplies at no charge
-Collect and count McKay's receipts
-Offer tech support and/or be webmaster
-Manage our Facebook page
-Write articles for the St John's newsletter
-Provide transportation to Sunday service for non-driving members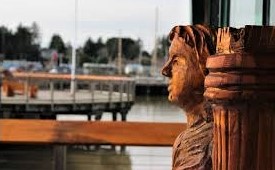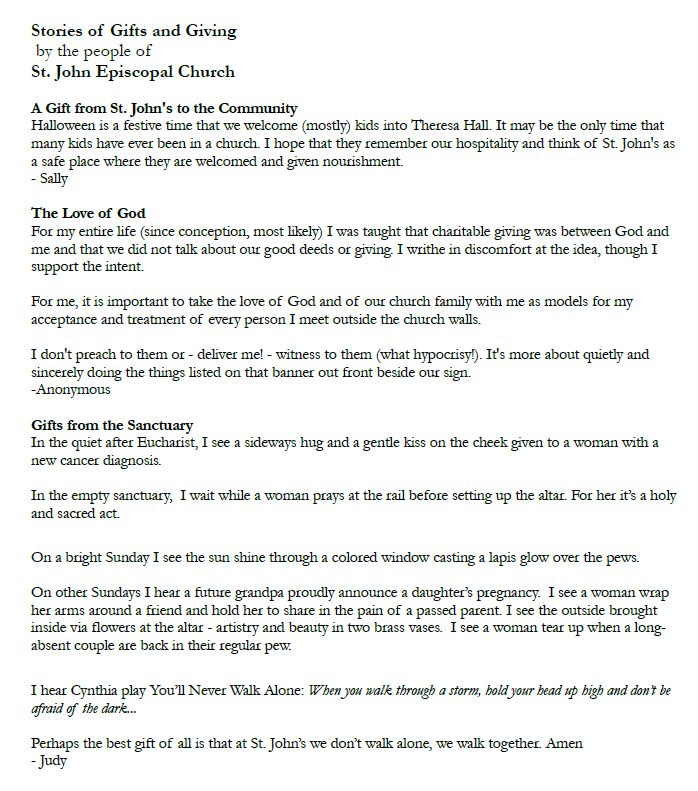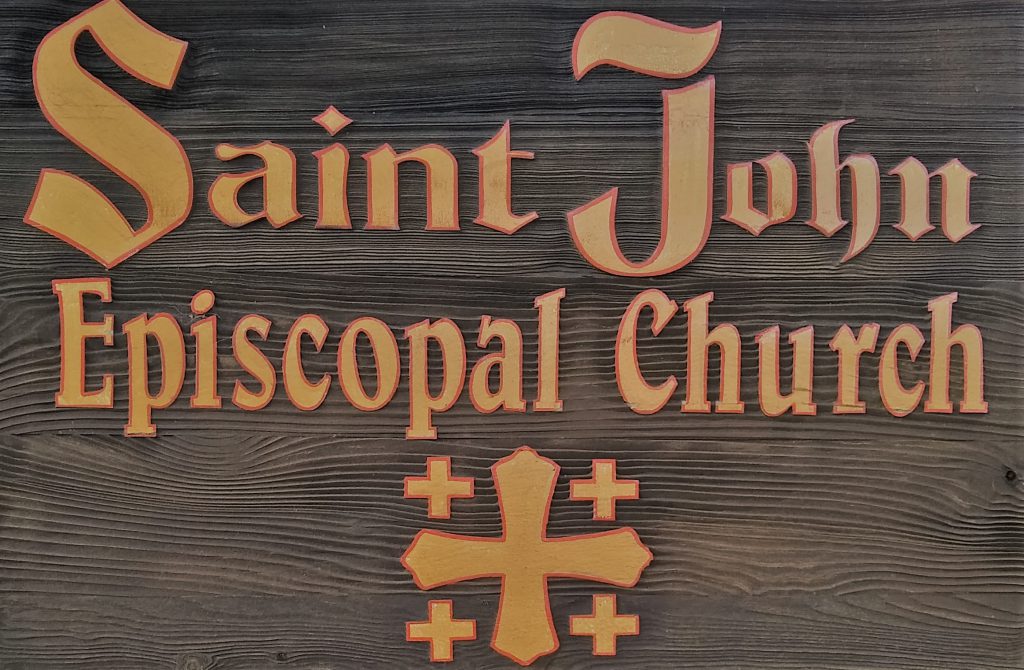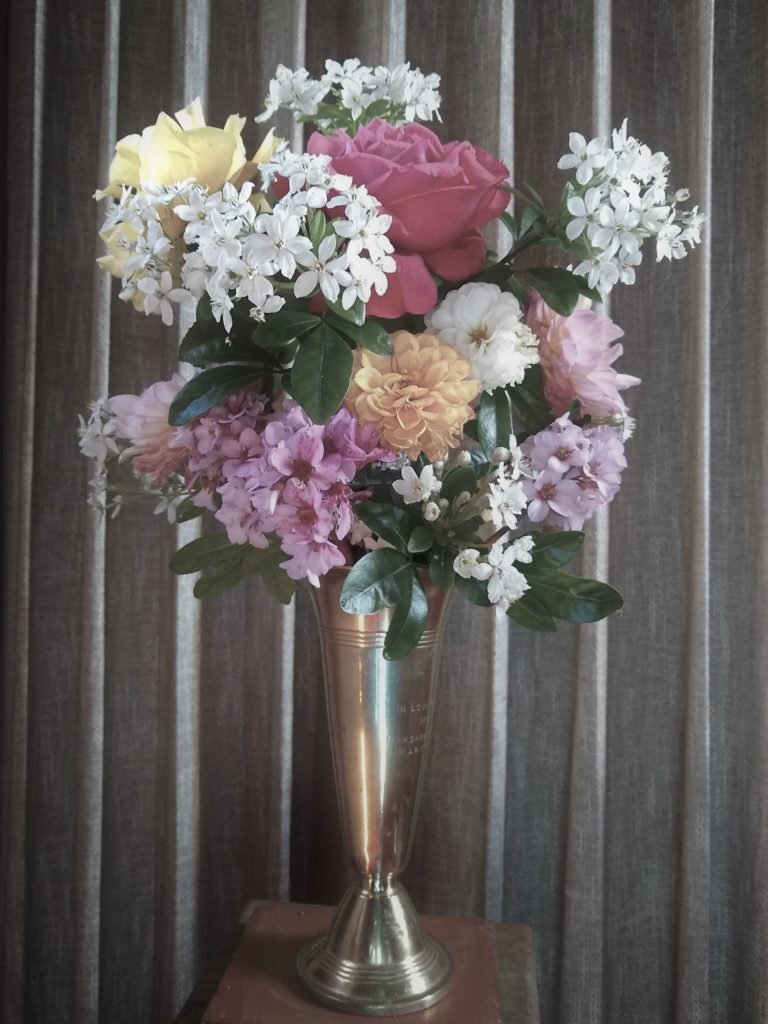 We are nearing the end of a two-year journey together without clerical leadership. That will change in 2020, when the Rev. Douglas Hale will become our priest-in-charge. This will be possible in part because of a generous three-year grant from the Episcopal Bishop of Oregon Foundation (EBOF) that will help fund his half-time position, enrich our worship experience and expand pastoral care and outreach. It will also require a strong financial commitment from all of us.
Annual stewardship campaigns tend to focus on money primarily because it's measurable, but stewardship is really more than that. Stewardship is about strengthening our relationship with God, the provider of all that we have, and increasing what we are able to do collectively for our community and beyond.
Over the next few weeks, we'll hear about the many ways our fellow parishioners make use of their time, talents and treasure to support our mission to love God, love our neighbor and serve one another. Each of us is an important part of this church family and each of us is in a different place on our journey to generosity. No matter where we are on the journey, we are called to move forward. If each of us acknowledges God's abundance in our lives and responds with grateful generosity, our congregation will grow and we will touch more lives.
If you have never made a pledge to our church and don't know how to begin, the discussions we'll have this month should help you decide. You may have heard that the minimum standard of giving is the tithe, 10% of our income. Some people work toward tithing by giving a percentage of their household income and increasing the percentage each year. For example, if your current pledge to St. John's equals 4 percent of your income, please consider increasing to 5 percent in the coming year. And if you are tithing, I hope you will consider giving 11 percent or more to this church.
Whatever you decide to pledge, your generosity will energize our ministry in this community and beyond. Thank you for joining me on this great journey!
Faithfully,
Denise Skillman
Senior Warden