Like good stewards of the manifold grace of God,
serve one another with whatever gift each of you has received.
1 Peter 4:10
C.A.R.E.
Cherish each other. Act together. Respond to need. Embrace our Mission.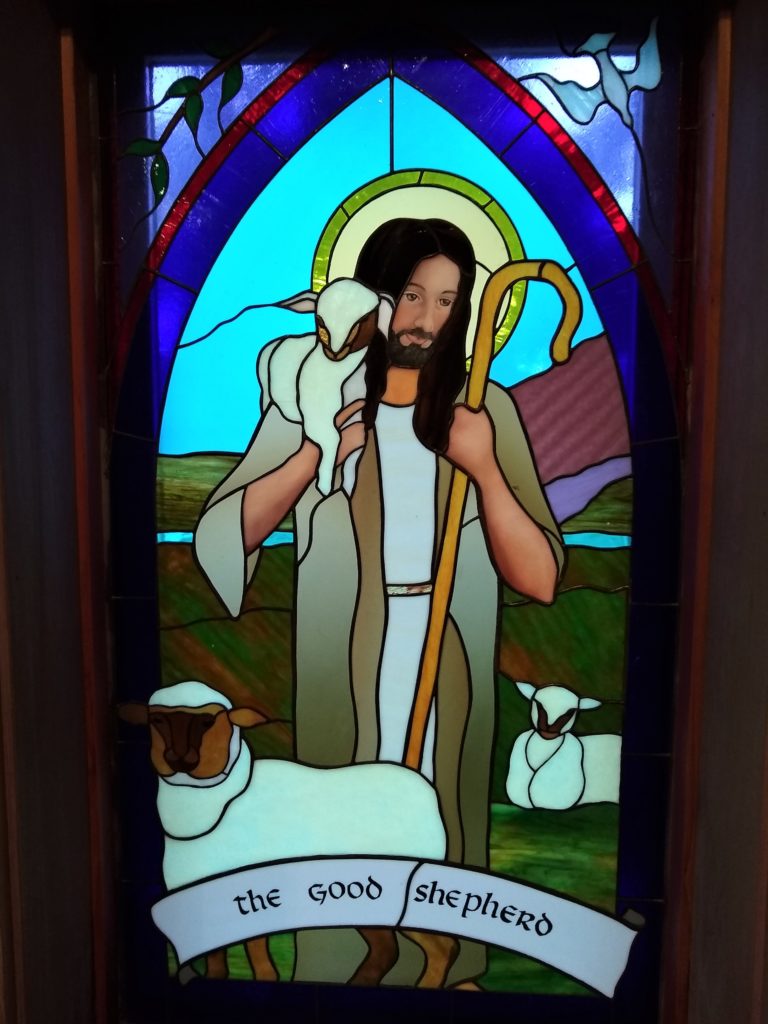 It's at this stewardship time of year that we consider which treasure, talents and time can be shared with St. John's. How are we each able to care for our special place and its special people?

Treasure
Make a financial pledge. A pledge is a commitment to give a stated amount to St. John's for the next year.

The BAC believes that clergy stability will help St. John's thrive and grow. Our primary goal therefore is to increase and preserve revenues to be able to independently compensate our priest. We have been so blessed to have Father Doug Hale on board. He has held us together, risen to the challenges of remote worship, and kept our spiritual ship afloat.

Please find a pledge form here: https://stjohnsbandon.org/wp-content/uploads/2021/10/Stewardship-Pledge-Form-2022.pdf . Print it and return it to St. John's as soon as possible, but at the latest by November 21, 2021.

Talent
A pool of volunteers work with our employees to care for our worship, our congregation, our community and for the business of running a church. More volunteers are welcome – and needed. How can you share your own talents with St. John's?
Please find a Time and Talents form here: https://stjohnsbandon.org/wp-content/uploads/2021/10/Stewardship-Time-Talent-check-list.pdf . It lists the many jobs that keep St. John's and our programs running smoothly and our congregants cared for. Print it, place a check mark next to any of the tasks you can help with, and return it along with your pledge form.
Time
We've weathered a tough time lately. Perhaps one positive take away from COVID has been that we realize our deep need to connect with others. We've figured out ways to do this and keep St. John's and our spiritual life alive. We have learned to cherish each other and our time together.
Thank you for being part of our special church, for worshiping with us, for giving of your treasure, talent, and time. Together we can act, respond to need, and heartily embrace our mission to love God, love our neighbor, and serve one another.
Judy Jackson
Senior Warden & Stewardship Committee Chair
_____________________________________________________________________________________________________________________________
"Now the Lord God had planted a garden in the east, in Eden; and there he put the man he had formed. The Lord God made all kinds of trees grow out of the ground—trees that were pleasing to the eye and good for food…. The Lord God took the man and put him in the Garden of Eden to work it and take care of it." Genesis 2:8-9a,15 NIV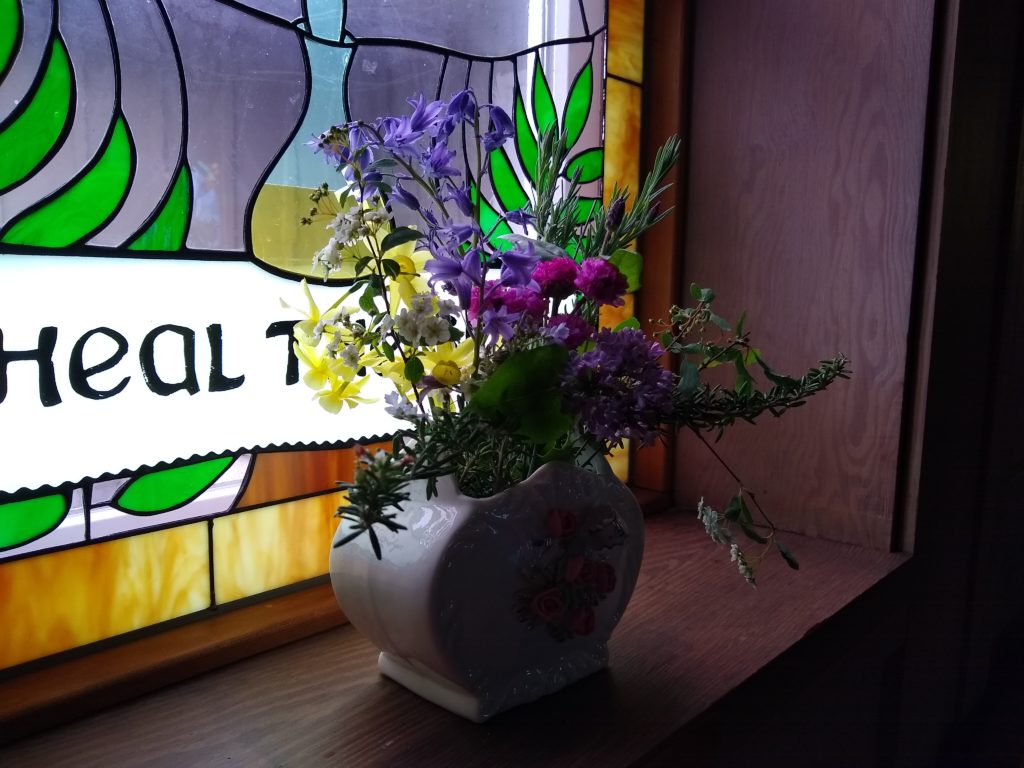 With these words from the Book of Genesis, we hear something very basic about God's intentions for us human beings. God put us into the world and bestows upon us responsibility for where we are placed. In Scripture, people are often referred to as stewards, people given the responsibility to care for the property of the master. So, it with us as God's stewards. We have been given responsibility to care for the place in which God has placed us. We have been given a garden to care for that includes our world, our community, and our church community.
The theme of the 2021-2022 Stewardship Campaign is CARE. As we reflect upon what care for this place should look like, we realize that it encompasses a lot more than simply giving financial support to the church. It also includes giving of our time and talent. Care can be expressed in a variety of ways:
C. We can CHERISH EACH OTHER, realizing the gifts God has given to us in the people who are a part of St. John and find ways to express our appreciation for them.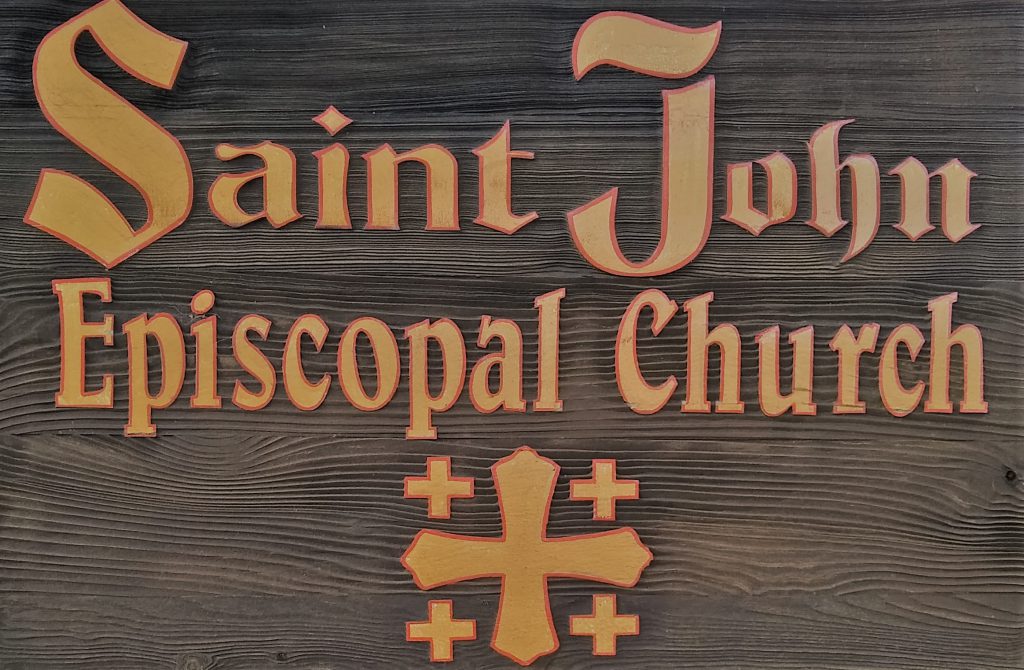 A. We can ACT TOGETHER rather than in isolation. It is so much more fulfilling when we are shoulder to shoulder with others who seek to care in the same way we do.
R. We can RESPOND TO NEED that we find among the people of St. John, and of the wider community.
E. We can EMBRACE THE MISSION God has given us to share the good news in Jesus Christ and as we say in our own mission statement: Love God, love our neighbor and serve one another.
These four ways do not exhaust the ways that we can CARE for where God has put us, but we hope that they will help us do our own thinking about how we can make a difference in the lives of the people around us.
Soon a packet from St. John will be mailed with forms you can fill out and return to the church telling us how you would like to express your CARE in 2022. Please take some time to be prayerful about how you will respond. Open your ears and heart to how God would like you to express your care.
In Christ's service of Care,
Fr. Doug Hale