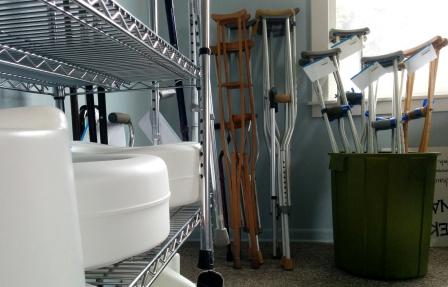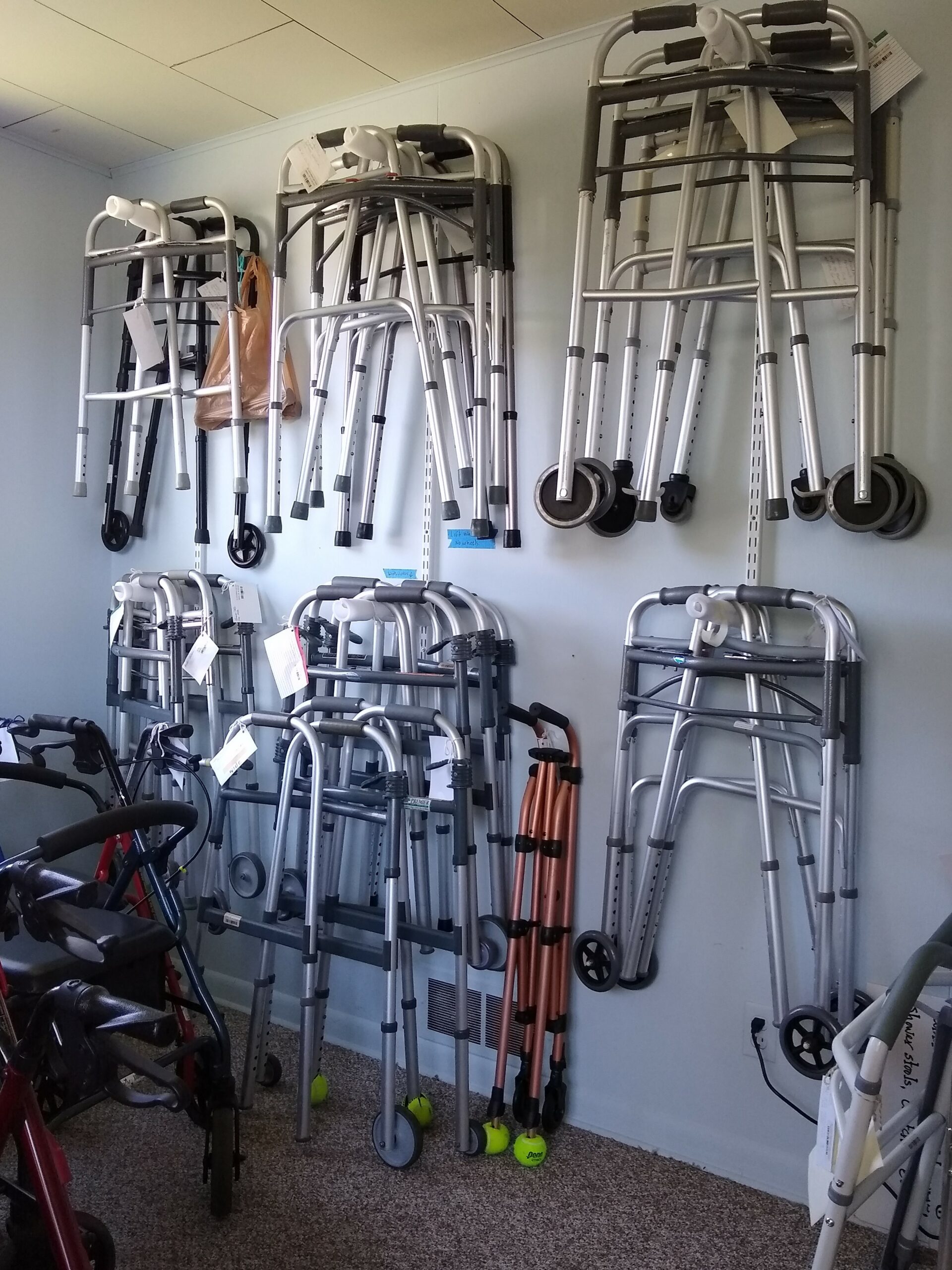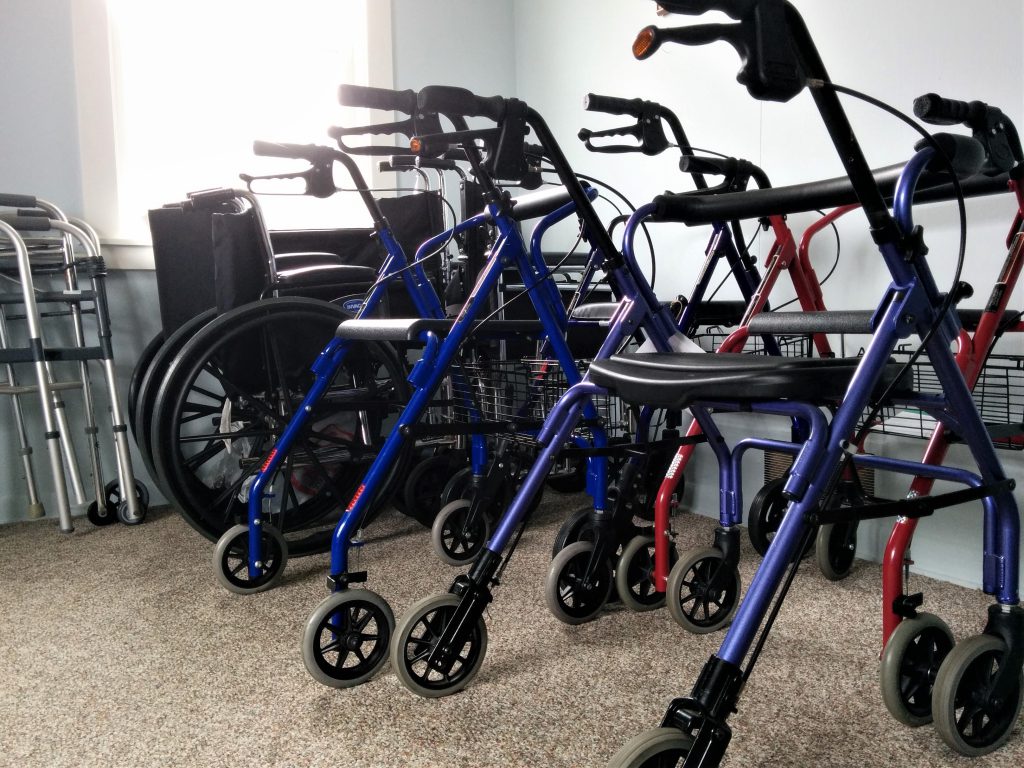 St. John's primary outreach program is the medical equipment lending program. The St. John's Medical Loan Closet aims to help our neighbors by temporarily lending mobility equipment at no charge.

We serve folks recovering from accidents or surgery, or who are facing the end of life. We also lend stopgap pieces of equipment while clients await full purchase authorization from their insurance carrier.
Equipment is usually borrowed for a three month period, but we can consider a longer term if needed. After the lent equipment is returned, it's cleaned and becomes available for the next client.

We ask clients to contact us to set up an appointment during which we'll help you choose the right equipment. Caregivers may check out equipment for a client. (541) 590-2443.
We lend walkers, wheelchairs, crutches and canes, toilet risers, bedside commodes, shower stools, tub rails, transfer benches and more.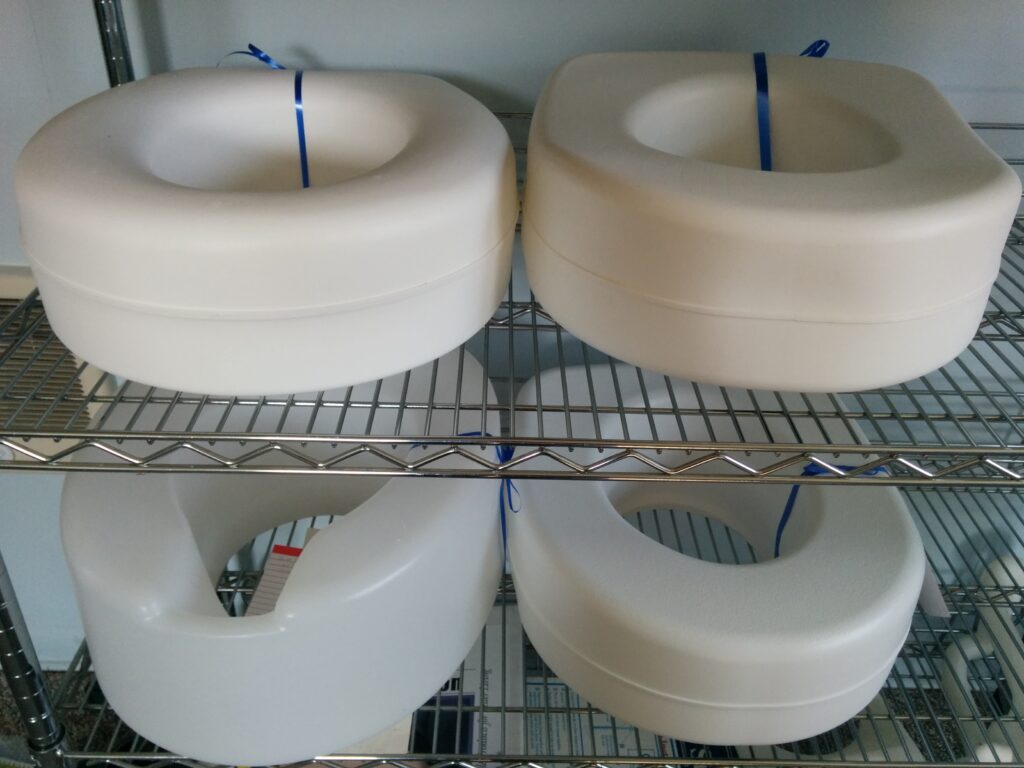 We are not accepting donations medical equipment. at this time. St. John's is a 501(c)( 3) organization, so in-kind or monetary donations are tax deductible.

The Loan Closet is located within St. John Episcopal Church. We have off-street parking and ramp access.

For more information, or to schedule an appointment please get in touch.
(541) 590-2443
stjohnsloancloset@gmail.com