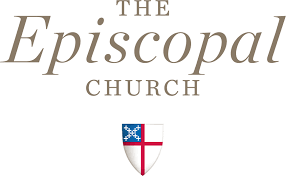 Episcopalians believe in a loving God and follow the teachings of Jesus Christ. We honor and celebrate our beliefs through worship, music, fellowship and service to one another.
The Episcopal Church is a descendant of the Church of England and with 80 million members comprises the third largest group of Christians in the world.
Our services, prayers and theological documents come from the Book of Common Prayer. This book, full of tradition, history and beautiful language, is used worldwide.
During our services we recite prayers and ancient creeds, listen to Bible passages and sermons, take Holy Eucharist, sing hymns, and pass God's peace by shaking the hand of our neighbors.
We bring varied backgrounds, values and experiences to our church and believe that these diverse beliefs and experiences strengthen us as a community. We thrive on dialogue, intellectual curiosity and a reasoned response to the Bible and traditional beliefs.

Most of all, Episcopalians aspire to exemplify God's love for every human being – with no exceptions.