You who dwell in the dust, awake and sing for joy!
Isaiah 26:19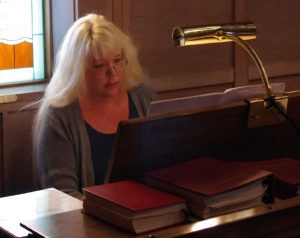 St. John's music program brings joy and beauty to our worship. We're very fortunate to have the gifted Cynthia Mohorko as our Music Director. Cynthia joined St. John's in 2012 and shortly thereafter founded the Chapel Choir of St. John.
The Chapel Choir of St. John is an ecumenical choir with members from all faiths and belief systems. The focus is to bring joy and beauty to worship while reaching for the highest levels of musicianship and performance. The choir rehearses every Thursday evening but does not sing each Sunday, only singing when the choir has achieved a superior level of performance of selected pieces. This approach enables members of our community, whether they are regular attendees of St. John's worship or celebrate their faith elsewhere, to participate in a first class organization without requiring a commitment to perform every Sunday. We invite you to consider joining us. A musical background is not required, just the ability to sing, match pitch and commit to the group's musical excellence. Each piece is carefully introduced and rehearsed so even those with limited musical reading skill can excel and enjoy the thrill of singing in a choir. Call Cynthia at 541-347-3566 for more information.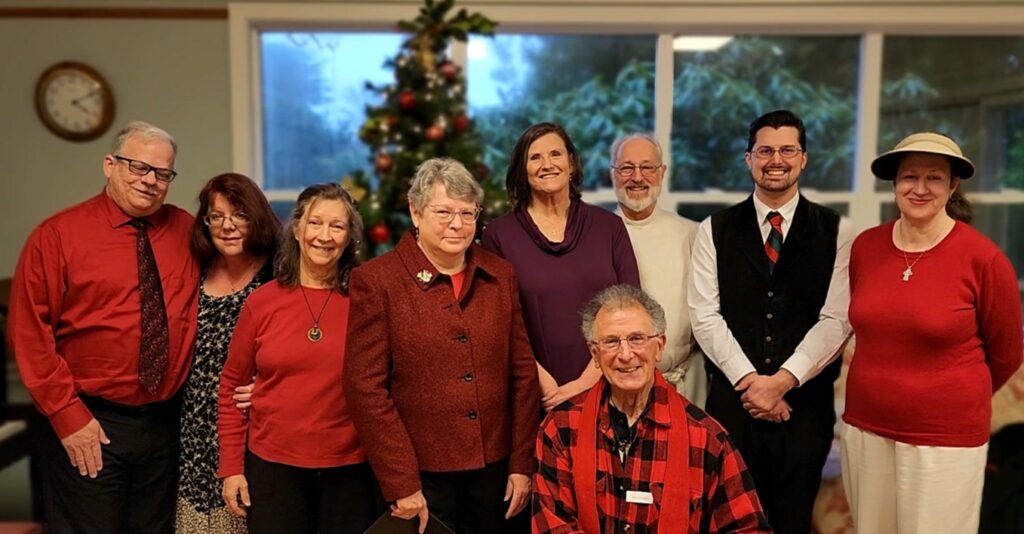 Cynthia began studying piano at age 4 and has performed as a recitalist, accompanist and soloist with notable symphonies around the world. She has also performed on stage as an operatic soprano in Mozart's The Magic Flute, Bizet's Carmen, Paul McCartney's Liverpool Oratorio, and has held multiple roles in Gilbert and Sullivan's operettas.
She holds a Bachelor of Music degree in Piano Performance from California State University, Sacramento and attended the Summer Piano Master Courses at the Vienna Conservatory in Austria.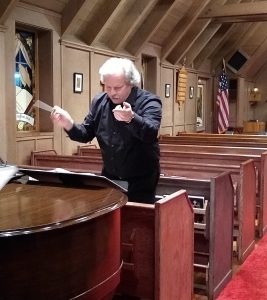 Stephen Mohorko has conducted the Chapel Choir of St. John since its inception in 2012, skillfully guiding the ensemble's musical interpretation of a wide variety of inspiring music. He conducts the Choir in performances supporting the church's musical ministry as well for secular community events such as Bandon Feeds the Hungry, and St. John's 125th anniversary celebration.
Stephen holds a degree in clarinet performance from California State University, Sacramento. As a member of the US Army band program he performed and conducted across Europe and the United States and in Korea. During his military career, he performed and led ensembles that played for hundreds of notable dignitaries including presidents, first ladies, and royalty.
Singing inspires me and reminds me of my childhood.
Myra Lawson