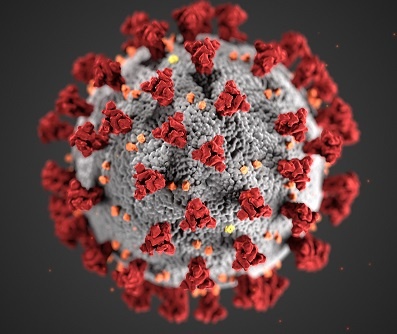 The St. John's BAC has decided not to resume in-person worship possibly until the end of September. 
This decision was made out of an abundance of caution in light of the increasing numbers of people contracting COVID-19 not only in the state but in our own county. We are also now experiencing our first in the county hospitalized cases because of COVID-19. Reopening businesses in the county and state has not led to reduced numbers of cases. In light of these developments and more around the state, Governor Brown has called for people to use masks even when they are outside and to limit social gatherings to 10 or less people. While this new number limitation does not apply to churches, it certainly needs to be a part of our thinking.
We are in the middle of the invasion of summer vacationers to Bandon, which provides for even more opportunity for the spread of the virus. So we felt that waiting to the end of the Summer would be a good idea.
This past week Bishop Hanley approved our plan for reopening in-person worship.  That shows that we are thinking carefully about what we need to do to make gathering safe for everyone.  But we are not yet at the place to have all of our measures implemented.  We are putting clearer steps in place for disinfecting and other safety measures. 
Postponing our reopening also gives me more time to put in place a fairly reasonable way of recording the services to be viewed online. Having people in the pews creates a different set of circumstances for how to film the service. I hope to have the first arrangement of this in place soon. I am committed to continuing the online offering so that folks who do not return for in-person worship now or into the future will still be able to be a part of our worship life.
In the meantime, the BAC became enthusiastic about having an outdoor gathering at the church so that people would have an opportunity to see each other in person, even though it would not be a regular worship service. The intent is to put emphasis upon it as a social time. We are planning on this happening Sunday August 9th. Stay tuned for further development for this event.
Stay safe, take care of the people around you. And even watch out for those who are treating this too lightly.
May God bless us and make us a more loving people in the midst of the uncertainty.
Fr. Doug