We will resume our in-person worship on Sunday, November 21st and will take precautions to keep all folks safe.   Everyone will be required to wear a mask and to do the best they can to maintain safe distances between households. 
We will keep the main doors to the sanctuary open and a window open in the sacristy to provide as much fresh air as possible.  We encourage everyone to be vaccinated and to dress warmly.  Just in case we have a large showing that makes safe distancing impossible, overflow seating will be provided in Theresa Hall where people will be able to watch the service on the TV. 
We will hold fellowship time in Theresa Hall following the service, but no food will be offered so that people can continue to wear their masks. 
The service will also be livestreamed to our YouTube channel, "St. John Episcopal Bandon," at 9:30 on Sunday morning.  After the service it will be immediately posted to our Facebook Page, "St. John Episcopal Church in Bandon, Oregon."  So, after 10:30 it will be available to be watched at any time on YouTube or Facebook.
It seems that the continuing story of this pandemic is that things do not stay the same for very long.  We must keep adjusting what we are doing.  In the meantime, take care of yourselves and care for all the people around you, including the ones whom you find infuriating.  Be a vessel for God's grace and mercy so that you might be able to touch the lives of others with God's love.
Fr. Doug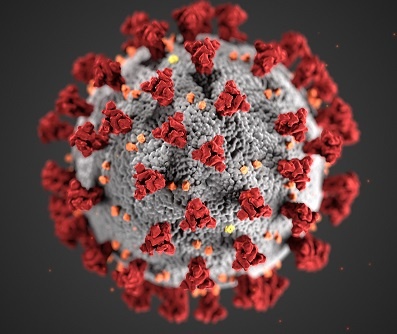 O God, Grant us, in all our doubts and uncertainties, the grace to ask what you would have us to do,
that the Spirit of wisdom may save us from all false choices, and that in your light we may see light, and in your straight path may not stumble, through Jesus Christ our Lord. Amen.
BCP p.832