COVID YEAR THREE
With the lifting of State and CDC recommendations, it seems that the continuing story of this pandemic is that things do not stay the same for very long. What is important is that we take care of ourselves and be sensitive to all the people around us.  We seek to be vessels for God's grace and mercy so that you might be able to touch the lives of others with God's love.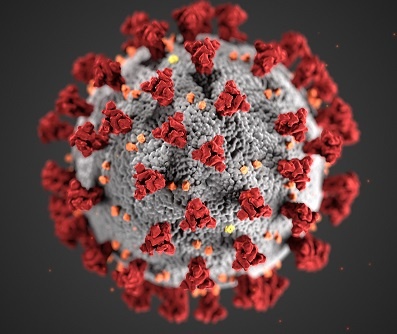 We no longer require that masks be worn.  But given that many of our members are over 65 and/or have compromised immune systems, we fully understand if individuals choose to wear a mask.  Because we want to be supportive, we continue to make masks available for people to use and hand sanitizers can be found in each of the pews (if you look carefully for them).   Each of us will be making our own choices of what to do. Please be considerate of the choices others make.
Communion is given in both kinds.  While there is some added protection provided by the wine having some alcohol that kills germs, we understand that some people are not comfortable with this.  Some people sip from the chalice, some choose to only receive the bread and others choose to intinct the bread into the wine.  If you wish to intinct, please give the wafer to the Eucharistic Minister and she will dip it for you. Communion will be given in front of the rails. Please follow the direction of the usher about when to come forward.
Fr. Doug
O God, Grant us, in all our doubts and uncertainties, the grace to ask what you would have us to do,
that the Spirit of wisdom may save us from all false choices, and that in your light we may see light, and in your straight path may not stumble, through Jesus Christ our Lord. Amen. BCP p.832