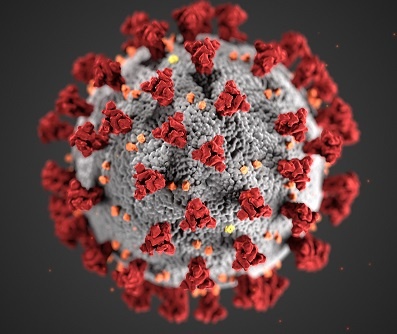 Since Easter, we have gathered in person for worship and coffee hour. It has been a wonderful gift to be with each other as we gather to worship God. We continue to follow the safety protocols set by the State of Oregon and the guidance of our bishop, while also listening to one another's concerns.
I have been watching COVID-19 development since the removal of State mandates and the growth of the presence of the highly contagious Delta variant of the virus. The growing number of cases in the County, State and Nation has worried me. These guidelines have caused me to decide to go back to wearing a mask in public places.
So, I highly recommend out of care for our sisters and brothers of our congregation that when we come to St. John, we wear a mask. We will continue to leave the doors open to provide better air circulation, so dress warmly. Those who have speaking parts may remove their masks briefly. I also ask that those, who are sick, who have a cough, consider staying at home and participating in the service online.
I know that this step backward is frustrating, when we thought we were on our way back to normal. Let us keep our focus on being faithful to God's call in our lives to love our neighbors, loving them as we love ourselves, no matter how the circumstances change.
Let us consider how we can continue to love one another.
Fr. Doug
O God, Grant us, in all our doubts and uncertainties, the grace to ask what you would have us to do,
that the Spirit of wisdom may save us from all false choices, and that in your light we may see light, and in your straight path may not stumble, through Jesus Christ our Lord. Amen.
BCP p.832